Rclean on the rally, in Somerset April 2013, Rally cars on the somerset stages 2013, with our Rclean employee  Co-Driver Keegan Rees with driver Dan Wakefield in the Fiesta ST group N3 class car ex-works. Reaching and maintaining 2nd in class throughout the stages now takes them 30+ points clear of N3 class in 2013 BTRDA championship.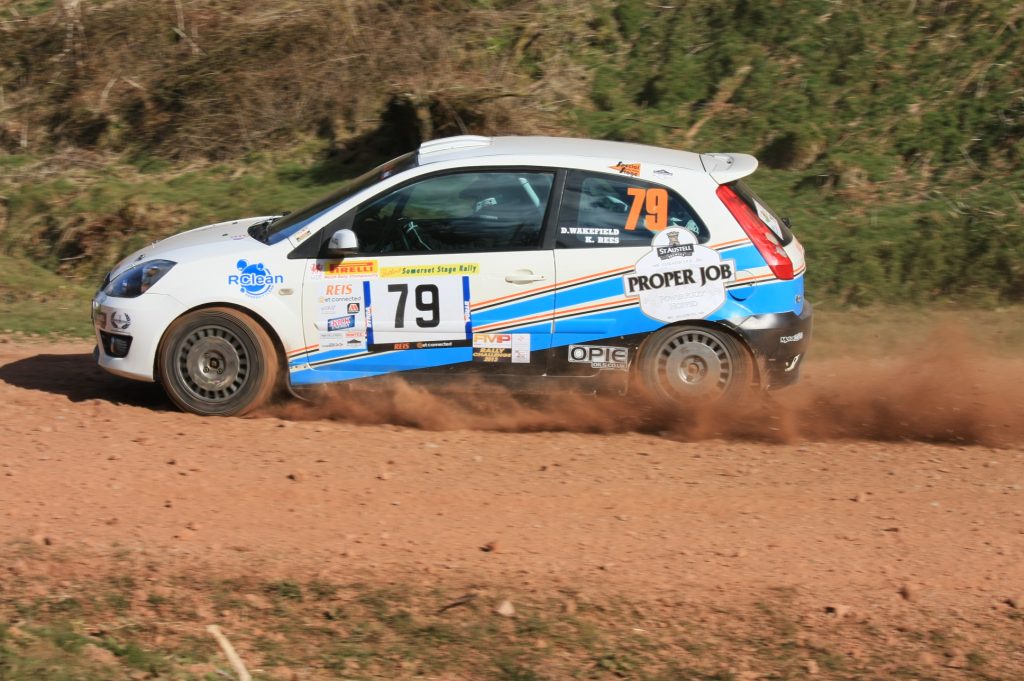 .Rclean                                                                                                                                  It is going to get a bit tougher to keep that top spot with other drivers wanting to rise in the rest of the BTRDA championship.
Keegan Rees 17 year old co-driver will be out on the Pirelli BHRC  on May bank holiday weekend 2013. This is probably his biggest event to date. His calender is filling up.
Keegan and Dan are looking for another sponsor to team up with ourselves, St Austell and a few other sponsors to enter extra events during the Rally season.
This pair seem to be working well together and both are eager to get to the top of the rally world one day!
If you are interested in any form of sponsorship please contact us.